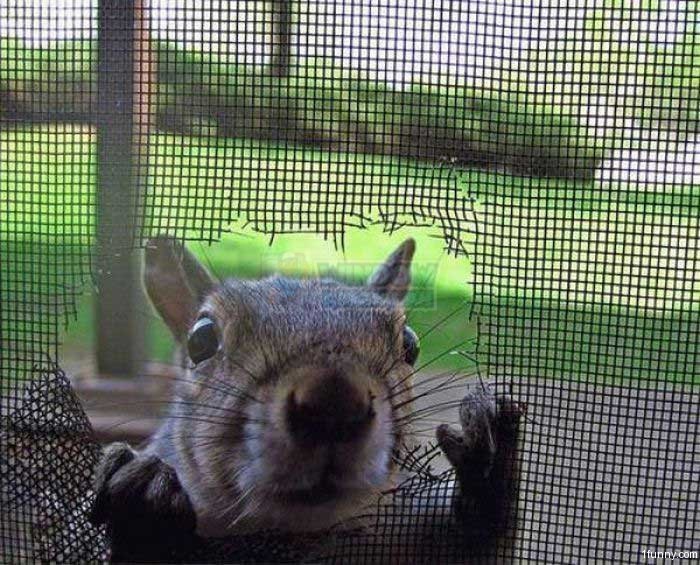 About our Mobile Screen Repair Service
Window repair man offers a mobile screen repair service! If your screens are starting to look tatty, worn out or are bugs are getting inside your home we can help. Our pet-friendly screen mesh is 5 times stronger and is great for pets as well as kids!
Screen Repair Service
Many home owners do not know you can hire a company for mobile window screen repair and screen door repair in the Oakville, Burlington, Hamilton, Ancaster, Milton, Mississauga, Stoney Creek and Grimsby areas of Ontario? What's more, we come to you and you don't always need to be home! Window Repair Man is your mobile screen repair service provider for most types of screen repair or even custom screen making, allowing you to keep any bugs outside and your pets inside!
Window repair man will turn up on time (or call ahead if delayed) and re-screen any type of screen door or windows, we can even handle any oddly sized windows and one off type of doors. The newly re-screened items will be fitted back on your existing door track and window frames by our screen repair technicians, helping you save time and money.
Satisfaction Guaranteed on our Screen Door Repair Service!
Has your new puppy accidentally run through your sliding patio door screen? Or maybe squirrels have tried to get access to some tasty treats just inside of your kitchen, by gnawing a very large hole into your screen? Call the Window Repair Man for great quality screen repairs which are 100% guaranteed with a full 12 months warranty on the work carried out.
Window Repair Man Local Choice for all Your Screen Repairs! All Screen Repair is done on-site!
We'll even take out the old screen and frame when we arrive, so you don't need to touch a thing . We will immediately begin the re-screening or replacement process, carrying out all of the necessary work on-site whilst you go about your day. There's no need to spend time in the local hardware store looking for replacement screen, spline that's the right size and the necessary tools to do the job. Also with Window Repair Man, you never need to worry about taking your screens somewhere to get repaired, since our expert screen repair professionals come direct to you. We do it all on-time, on-site and at very reasonable rates.
We even Specialize in Pet & Kid Friendly Screens!
Were you aware that there's more than one kind of screen mesh which can be used when repairing window and sliding door screens? Many home owners don't realize that there's a second choice of screen mesh engineered to help prevent damage from our precious pooches, fluffy cats or curious kids. Ask about our Pet Friendly screen mesh that's actually 5 times tougher compared to regular screen mesh present in most of your current window or screen doors. This extra-strength screen mesh will not only keep your pets securely inside your home, but it'll also prevent any unwanted backyard pests, mosquitoes, and other flying insects from getting into your house as well. If you want your pets to come and go freel through your screen door, we can even install a pet door within the screen as well!
Are you Looking to Sell Your Home? New Window & Door Screens can Make a Huge Difference!
Call Window Repair Man today for custom screens if you are missing any before putting your house on the market! Want more money for your house make sure that all sliding doors and windows have working screens and the windows open and close properly. Screens that have holes and tears may leave prospective buyers thinking about the present state of repair with the rest of the house. Show a positive impression by fixing or replacing those any old, damaged screens by phoning the mobile screen repair services of the Window Repair Man.
In case you have windows and doors which are totally missing screens and frames, we are able to make brand new custom screens with frame to match any type or kind of window, within the comfort of your own house. Contact us today for a free screen repair quote!
Looking for a Doctor Screen? We are able to see you now
Whilst we aren't screen doctors, you don't require a doctor fix your screens you will need someone who knows how to fix screens. The truth is the majority of doctors with screens that want repairing call Window Repair Man for all those screen repair jobs! But remember we don't just repair screens we fix windows too, foggy windows, broken window hinges or window cranks that no longer work are our speciality